About BoomFii
Who Are We?
Boomfii is a team of professionals working remotely, offering a wide range of experience in business, finance, and offshore services with connections that can/will make things happen. As a team, we are focused and work tirelessly to find the right product/service which best fulfils your expectations and goals.

Frequently Asked Questions
How does Boomfii help entrepreneurs succeed?
BoomFii is more than just a platform to build your Business and Secure Funding, we offer a complete package to create and empower, within the best all-in-one solution provider.
Why use Boomfii to secure funding?
We are the best at what we do. Acquiring funds to start or grow your business through direct finance, bonds, and other capital support programs.
What makes Boomfii different from other platforms?
We are specialized, and have the connections and legal framework to provide the best and most secure services for our clients.
Why do I need your expertise to grow my business?
We have a flexible approach, clarifying your developing business model, opening avenues for your consideration, and best fit within the goals you are looking to achieve.
Identifying your USP (Unique Selling Points)
Promote and sell products and services
Connect with new customers (keeping existing customers)
Build credibility
Compete with bigger businesses
Why do I need your expertise to secure finance & credit lines?
By identifying the best fit and matching your needs. Explaining which program matches your long-term goals. These processes can be very detailed and one could get lost in translation quickly, which we aim to avoid before lawyers get involved.
Why do I need professional help and guidance?
In our Client Concentric approach, the client (Our Partners) always comes first. We believe there are no stupid questions. Fees and expenses are competitive, we will always discuss them with Our Partners so there are no surprises. Partner goals are professionally managed and achieved.
Our experience qualifies us to guide in all aspects of global trade and business. We have either worked for or within, leading players, small and large (including governments) in all spheres of global commerce, and are confident to complete every project to its successful end.
Why use your service?
We have a global reach, with collaborations in Dubai, Singapore, London, and New York which are our main business markets, but we also have influence in Spain, Switzerland, the UK, and most of continental Europe.
Why should you commit to Boomfii?
We will be committed to you and can offer unlimited support. We can also identify challenges, help to avoid them, and recognise real-time opportunities.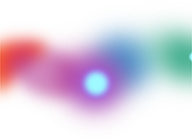 Fernando Sampaio
Real Estate Consultant, and Entrepreneur/Investor with a practical and common-sense approach to challenges

Thor "Freddie" Schaller
Young, enthusiastic, and very entrepreneurial. Has a tech background building systems for businesses and small institutions

Richard Ainsworth-Morris
UK Charted Accountant with high global corporate experience applying best practice methods, tools, and frameworks

Sarah Blake
Has a background in Accountancy, a passionate event planner for prestigious venues with a great mind for problem-solving

Gordon Condrey
Real Estate Consultant and experienced Entrepreneur. Has a passion for fast cars which he has driven competitively
Martin Gibbins
Extremely knowledgeable in Corporate & Private Banking, and an Investor/Entrepreneur with extreme global reach in the financial markets
Adrienne Ruiz
UK Charted Accountant. Is well-qualified in moving Companies from the UK into the EU.
Erik Roesink
Speaks many European Languages with a background in Fashion, Tech, and Law. Applies the newest innovations and business practices to maximise results
We can make our credentials available
Connect with Us & See Our Credentials