About BoomFii.com
Who Are We?
Boomfii.com is a team of professionals working remotely, offering a wide range of experience in business, finance, and offshore services with connections that can/will make things happen. We have direct and indirect access to over 500 financial institutions worldwide and many HNWIs/UHNWIs.
Fields of Experience
Boomfii.com team members on average have over 20+ years of experience in their specialized fields which are: B2B, B2C, FMCG, real estate/private & commercial, retail, fashion, financial services, technology, communications/telecommunications, printing and publishing, energy and mining, hospitality and hotels, consulting, corporate banking, and senior level global corporate.
Regulatory authorities with whom some of our team members are bound - US Treasury, FCA (Financial Conduct Authority), ECB (European Central Bank), and FINMA (Swiss Financial Market Supervisory Authority).
Worked in Collaboration
HSBC Banking Corporation PLC · ECB · Julius Baer · Pictet · EFG · Lombard Odier · Invertrust · Barclays Bank PLC · Credit Swiss · Credit Agricole · NWB · WHI (WH Ireland) · Foresight Group · CINVEN · Bank of Ireland · JP Morgan · Merrill Lynch and many others.
Governments: British · Swiss · Belgium · Dutch · Andalucian (Spain) · EU Regulatory Authority · Chinese · United Arab Emirates · Chilian

Frequently Asked Questions
How does boomfii.com help entrepreneurs succeed?
Boomfii.com is more than just a bridge to start/improve your business and secure funding, we can offer a great deal more through our experience to create and empower.
Why use boomfii.com to secure funding?
We have the background to acquire funds to start or grow your business through direct finance, bonds, and other capital support programs, through 500 international institutions.
What makes boomfii.com different?
We are committed to offering personal service to each client, specializing in many business fields and having the connections and legal framework to provide the most secure services for our clients.
Why do I need your expertise to grow my business?
We have a flexible approach, clarifying your developing business model, opening avenues for your consideration, and best fitting within the goals you are looking to achieve.
Why do I need your expertise to secure finance & credit lines?
By Identifying the best fit and matching your needs. Explaining which program matches your long-term goals. These processes can be very detailed and one could get lost in translation quickly, which we aim to avoid before lawyers get involved. We have 200 international institutions who we operate with.
Why do I need professional help & guidance?
In our client-concentric approach, the client always comes first. We believe there are no stupid questions. Fees and expenses are competitive, we will always discuss them with our clients so there are no surprises. Client goals are professionally managed and achieved.
Our experience qualifies us to guide in all aspects of global trade and business. We have either worked for or within, leading players, small and large (including governments) in all spheres of global commerce, and are confident to complete every project to its successful end, subject to your business plans.
Why use your service?
We have a global reach, with collaborations in Dubai, Singapore, London, and New York. We also have influence in Switzerland and most of continental Europe.
Why should you commit to boomfii.com?
We are committed to our clients and can offer unlimited support. We can also Identify challenges, help to avoid them, and recognize real-time opportunities.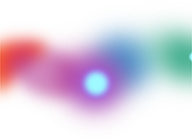 Martin Gibbins
Corporate & investment banker with a wide reach in the financial global markets. BND (dis), ACIB
Fernando Sampaio
Entrepreneur, financial & property consultant
Richard Ainsworth-Morris
UK qualified accountant, global corporate experience & international tax. FCAIA, BSc, MBA, MSc
Adrienne Ruiz
UK charted accountant. Is well-qualified in moving companies from the UK into the EU. FCA
Thor "Freddie" Schaller
Enthusiastic, entrepreneurial & a high-tech designer consultant
Erik Roesink
Entrepreneur, a polymath with a background in fashion, tech, & law
Sarah Blake
Accountancy background & passionate event planner for prestigious venues
Gordon Condrey
Real estate entrepreneur with a passion for fast cars, driven competitively
Isabella Sampaio
Studying finance & accountancy at university - works part-time to gain experience
Iveta littvova
Serial entrepreneur, motivated & focused
Arnaldo Garcia
Entrepreneur & high-tech system designer for local government
Minesh Ruparelia
Lawyer | A.P. BERKELEY LTD
Lansdowne House, 57 Berkeley Square, Mayfair, London, W1J 6ER, United Kingdom
If you are considering working with us, we can make our team member(s) credentials available to you in the specialized service you are considering. Please advise on the service you are thinking of utilizing when connecting.
Connect with Us
WhatsApp: +44 7917 610 792
Please Read the Disclaimer before Connecting