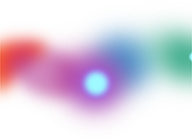 Gold and gold mines
Gold Assets & Gold Mine
Gold and Gold Mine Owners. Without Solicitation, if you are the owner or an agent for an owner of a gold mine - gold mines (in-ground assets) can be monetized for PPP. If this is of interest, please connect with us to discuss it. Also, if you have Gold Bullion or Gold Wire - these too can be monetized.
Client 1. We are directed to an African gold mine that is currently in operation and has the potential to grow quickly.
We are going through the government's due diligence to bring the product to the market.
Client 2. Boomfii.com has been engaged by a number of clients/mine owners in North America and South America to partner in the development of a number of gold mines.
Our Partners
Client 1. Boomfii.com has an excellent working relationship with the largest shareholder of the mine. We are very close to the owner who also owns precious gem mines. We are currently implementing best practices in excavation and the long-term potential of the mines.
We are also focusing with the owner to raise funds for the further development of the mines to build schools and hospitals for the employees.
Client 2. Working in partnership with both financiers and mine owners to fulfill objectives.
Approved Tier 1 Banks