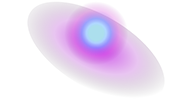 Finance & Banking
We have access to the world's top 500 institutional banks, where we can secure lines of credit (LC), Stand By Letter(s) of Credit (SBLC), Mid Term Notes (MTN's) credit lines. With international ratings from BB+ AAA+.
Boomfii can offer effective tax structures, minimising taxation.
We can also offer project financing from our sources with insurance wraps, to ensure the borrowers security.
If you are looking for investments, we can assist by discussing with our teams to help you assess the best way to maximise your returns using one of the ways stated above.
Our relationship with many established financial institutions provides cost-effective rates and specialised assistance to reach your global trade goals.
Trading Finance
Trade Financing can be tailored to a specific project and outcome. This will have to be discussed in detail to find the best trading plan for you.
If you already have a road map for your objectives, we can advise on the best approach to undertake to its successful conclusion.
Letters of Credit (LC) & Standby Letters of Credit (SBLC)
A standby letter of credit is a document issued by a bank or financial institution.
In the situation that the terms and conditions of a sales contract are not met or default occurs this is a guarantee that payment will occur from the bank or financial institution involved.
Proof of Funds (POF)
A Proof of Funds is a statement by a bank or financial institution that a depositor has a certain amount on deposit.
Tear Sheet (POF) A simplified proof of fund issued by the banks without disclosing sensitive information.
Bank Guarantee (BG)
A guarantee from a bank or financial institution ensuring that the liabilities of a debtor will be met. In other words, if the debtor fails to settle a debt, the bank will cover it.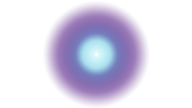 Performance Bond Guarantee (PB)
A performance bond is a surety bond issued by a bank to guarantee the satisfactory shipment of products by a seller. By virtue of the performance bond, the bank is obliged to pay the secured amount if certain notice/demand conditions are satisfied.
Ready Willing and Able (RWA)
A Ready Willing and Able letter is a bank-issued document on an applicant's behalf to show readiness and intent in a financial transaction.
Mergers & Acquisitions
Boomfii is able to identify acquisition targets from receiving instructions, these will include, Bolt-on Acquisitions, and diversification acquisitions for the business to reduce risk and increase assets. Boomfii will also advise on divestments to bolster balance sheets and dispose of business units that do not fit into the business structures.
Raising Capital & Security Underwriting
Using our resources, we can arrange Underwriting which involves determining the risk and price of a particular security. It is a process seen most commonly during initial public offerings, wherein investment banks first buy or underwrite the securities of the issuing entity and then sell them in the market.
Retail & Commercial Banking
Identify the best offshore banking facilities to best suit your business requirements and model. Sourcing and advising on high Yield Business and Personal Accounts with residency and tax benefits. Identifying Secure Private Banking Accounts with lucrative returns.
If you want to or are considering us.
Connect with Us to Discuss