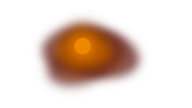 Lithium
High-Grade Lithium
One of our trusted partners is a well-established mining organization involved in the exploration and production of High-Grade Lithium - we can fulfil all product specifications of Lithium as required.
Why buy via us?
We have established relationships with one or two individuals who are large Lithium mines and global players in international markets. Boomfii.com has teamed up due to the demand in these markets.
If you are interested in purchasing Lithium, please contact us to discuss prices, volume, and terms and conditions. Information will be supplied as requested once some rules of the road have been established.
Our Partners
Our partners combine sales of lithium with ultra-refined nano copper powder and sell both in all quantities to satisfy demand.
For example, we can offer lithium at 30,000MT per month on the basis of ultra-refined copper powder 2,000kg per month also acquired. Payment secured by SBLC but TT payment prior to loading.
The latest lithium data from the U.S. Geological Survey, January 2023