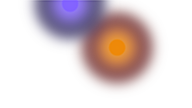 International Transfers
Commercial Rates
Save money in your business and personal overseas transfers
The Easy & Low-Cost Way to International Transfers
There are many ways to transfer money overseas. The most frequently used is a bank-to-bank transfer, the rates offered by the banks are not the best available and you could be losing many GBP, USD, EUR, etc because the banks will give you the bank-to-bank rate – not the commercial rate which is a far better rate of exchange.
Our Partners in the Currency Exchange Industry offer very competitive rates offering up to 5% savings in many cases. They will match or offer a better deal should you have a deal already in place. They are FCA Authorised (UK) and offer an experienced & personal service with a dedicated account manager.
If you are interested in speaking to a representative to discuss the benefits of using one of our partners' currency exchange companies, simply connect with us and leave the following information, your name, contact number, and email. One of our partner's representatives will then contact you to discuss all money-saving options available for you or your business.
If you have a preferred time to be contacted or preferred medium of contact, please specify.