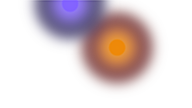 KEEP MORE OF YOUR MONEY
Offshore Trusts
There are many reasons why it's wise to have an offshore trust, but the main one is to secure your family and its assets from the hands of the government.
You will be aware from numerous media reports that the U.K. Government's finances are in very serious trouble. "Brexit" was, in part, an attempt to stop the EU implementation of its worldwide tax regulations in the U.K.
These regulations would have many similarities to the USA FATCA (Foreign Account Tax Compliance Act). Regulations where all banks are obliged to report US citizens to the US Revenue Service for all overseas earnings, incomes, and gains.
At some point in time, a U.K. Government may be voted into power, where "resident but not resident for tax purposes" may change to "worldwide income".
If this were to happen it is possible that many HNWs and UHNWs would have to pay taxes on worldwide income. In addition, other assets could fall under the "Income Taxes Management Act", where substantial death duties may also need to be paid (severely depleting the assets available for heirs and successors).
If you have concerns relating to the protection of your cash and hard assets and you wish to secure the financial future of your family, children, grandchildren, etc., we can help. Succession planning via a "Life Time Trust" may be the answer.
We also advise on jurisdictions such as Switzerland which have very favorable Tax laws - please follow to relocation page for more information.