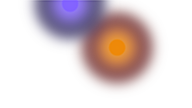 Our Pool
Our Pool
The Facility Maker
We are successful and will help you to succeed, all opportunities will be made available to you, for our mutual benefit.
How does this benefit you?
We have the ability to open doors which would normally be shut, this is our most valued commodity we can offer. We want all parties to succeed.
Peer-to-Peer Lending
Peer-to-peer lending also known as person-to-person, P2P or social lending, anonymously matches up borrowers and lenders via an online platform using complex computer algorithms. Peer-to-peer lending can be the answer to all kinds of situations for example when you need funds to start your own business.

Venture Capitalists
A venture capitalist is an investor who either provides capital to start-up ventures or supports small companies that wish to expand but do not have access to funds. Venture capital is money that is given to help build new start-ups that are considered to have both high-growth and high-risk potential.
Fast-growth companies with an exit strategy already in place can gain up to tens of millions of dollars that can be used to invest, network and grow their company frequently. As long as a business is viable and is built with the future in mind, it has a great chance of getting sponsorship from venture capitalists.
Private Investors
A private investment fund is an investment company that does not solicit capital from retail investors or the general public. There is an advantage to maintaining private investment fund status, as the regulatory and legal requirements are much lower than what is required for funds that are traded publicly
High Net Worth Individuals
High-net-worth individual (HNWI) are persons whose investible wealth is great with assets such as stocks, bonds and holding financial assets
Board Level in Europe, USA & Asia
Having direct access to banks and other financial Institutional entities who are the decision makers in their relevant organisations without having to go through normal channels for access.
Private Equity
Private equity investors raise pools of capital from limited partners, Pension Funds, and High Net Worth Individuals, forming a lending platform - also known as a private equity fund. Once they've hit their fundraising goal, they close the fund and invest that capital into promising companies.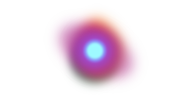 Asset Based Investment and Leasing
An asset-based investment, the investor is making their investment based on the valuation of some held asset that the borrower has - and so, that asset acts as collateral. For example, if a company has bought a new piece of equipment at the cost of $75,000, it can borrow against that asset.
Rachet Back Funding
A ratchet is a term whereby, if another VC later pays a lower price for shares in your start-up the VC that bought shares earlier with the 'ratchet' protection gets a price adjustment to that lower price.
Debt Finance
The majority of new small businesses are funded with debt financing, predominately via bank loans or bonds. Debt financing is the act of borrowing money from an outside party with the agreement that you will pay the initial principal back with a negotiated level of interest. Of course, it has nothing to do with debt.
Family Offices
A family office is a privately held company that handles investment management and wealth management for a wealthy family, generally one with over $100 million in investable assets, with the goal being to effectively grow and transfer wealth across generations.
Angel Investors
An angel investor is an individual, or a group of individuals, lending capital to those needing to raise funds to run their business. Angel investors invest in start-up companies in exchange for a return on their investment. These investors have helped to start-up many prominent companies in the United States today, and they still remain a great source of finance for small businesses.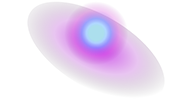 Proof of Concept or Working Prototype
Do you have proof of concept or working prototype? These are some of the questions we will ask, so that we streamline, evaluate and form a plan of action tailored to our partners needs and expectations. We will review bankability and commerciality.
We are here to ensure your success and will provide our pools credentials on the signing of a mutual Confidentiality Agreement.