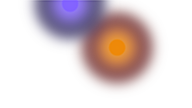 Nano Copper Powder Available for Sale
We have available for sale Nano Copper Powder with United Nations serial numbers via one of our most trusted partners. They are a mining organization and well-established in the industry.
All Copper Powder containers have United Nations serial numbers as identification.
The quality is ultra-refined Nano Copper Powder from 99.999+% minimum purity and no larger than 20 microns.
Extremely competitive market-adjusted prices are offered. If you are interested, please contact us to discuss prices, volume, and terms and conditions.
Our partners
Can combine sales of ultra-refined nano Copper Powder and Lithium from their own mines and production- Our Partner will sell both in all quantities to satisfy demand.
One of the owners is a personal friend of a boomfii.com team member.
Connect with Us
Tel/WhatsApp: +44 7917 610 792
Please Read the Disclaimer before Connecting