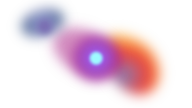 Class a Nickel wire for sale - We also buy
Class A Nickel Wire
We have Class A Nickel Sulphide Wire purity of 98.9+ available for sale. We can offer tranches as low as 6M meters - all can be negotiated within reason. Please contact us to discuss.
The market is always changing and can offer excellent opportunities for those wishing to sell or buy Nickel Wire.
Our Partners
We have direct access to clients who wish to dispose of their Nickel Wire and those wishing to purchase.
Boomfii.com is in the unique position to offer both services and we are always on the lookout for other opportunities should they arise to help best serve our clients.
Those clients wishing to dispose of their Nickel Wire have passed our due diligence and we have all relevant paperwork on file.
PLEASE NOTE: Without Solicitation. This type of asset can also be monetized for PPP on an LTV basis, to raise money rather than of selling.
Approved Tier 1 Banks